Research and Development
Together with our ice cream brand customers & private label partners we make the most special ice cream products. Our team of ice cream experts are happy to help you develop new flavors and products. We are therefore proud that we have our own research and development department. Our R&D team continuously innovates to create new and unique ice cream products. For example, we have many years of experience with vegan ice cream based on soy, coconut, rice, almond or cashew.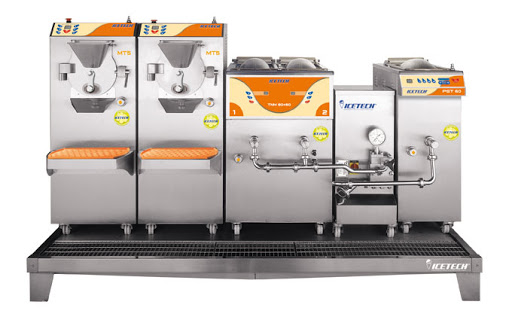 What can we do?
Are you developing your ice cream brand? Do you want to adjust existing recipes? Reproduce certain ice cream flavors? Or improve?
In this we can help our customers & partners. Our possibilities to really innovate and the possibilities to quickly get a new product on the shelf ensure our daily job satisfaction!
How do we do that?
At the end of 2020, we built a separate ice cream laboratory for research & development adjacent to our production hall. So that we can work daily on innovations of the range of our ice cream brand customers & private label partners, regardless of production.
With full pasteurization and homogenization and multiple ice cream machines, we can make all flavors in small batches. So that our customers can test, experiment and perfect their ice cream cups or ice cream cups.
What expertise do we have in-house?
Our team focuses on a complete cycle of new ice cream products in the supermarket. This means that we can help you launch or improve products for your ice cream brand in retail or supermarket chains. In our team you will find product developers, a quality department, buyers, marketers and supply chain expertise.