Do you really want to stand out with your ice cream? Then consider an ice cream jar. Through the transparent jar you can see the ice cream all around. It certainly looks incredibly beautiful in combination with pieces of cake, nuts or chocolate. Or, for example, by adding a real swirl (sauce) in a contrasting color. The Ice-cream jar is on the rise in the United States and we also expect it to become a fixture in the supermarket freezer in Europe.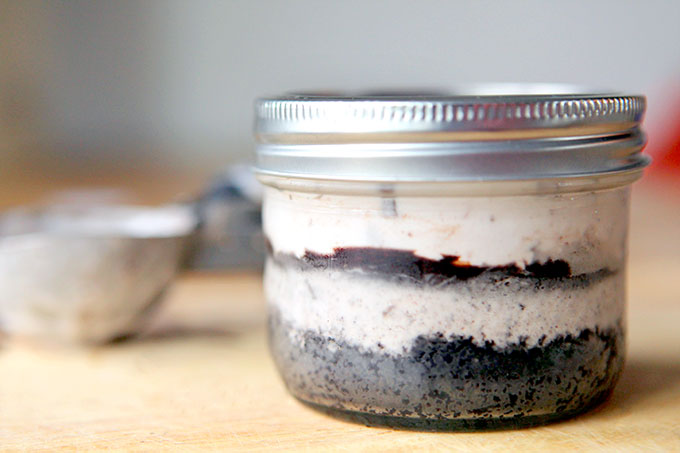 Many versions
Many versions are possible in the ice-cream jar. With plastic lid in a specific color. Or the trendy aluminum screw cap. Choose your own lid from one of our ice cream jar suppliers. You can opt for an in-mould printing from 50,000 pieces per design. Do you want smaller numbers? Then we can provide the lid with a label (sticker). For example, we can already make prints from 2000 cups per flavor.
Quantities
The ice-cream jar is available in many variants. We can produce them as 300ml, 400ml and 500ml. With a diameter of 89mm they fit on our filling lines. The weight varies per recipe and the wishes of our customer. The 500ml ice-cream jar can also be filled as 450ml to leave space on top for decoration. With us you can produce from 2000 pots per flavour.