Specials: Ice Cream Cakes & Bowls
In addition to our ice cream cups, ice cream pots and pints, we also make small ice cream cakes and ice cream bowls in the seasons. For example, for the frozen assortment of the supermarket. Our ice cream cakes or ice cream bowls are a perfect addition to your regular range. It is certainly distinctive. Think for example of Easter, Autumn, Sinterklaas or Christmas.
Small edition
The advantage of working with us for your ice cream cakes or ice cream bowls is that we work with small quantities. We can already offer our type of ice cream cake or ice cream bowl from 2000 pieces per taste and order. But you have also come to the right place for larger productions. In our ice cream factory we can easily make more than 1800 liters of ice per hour.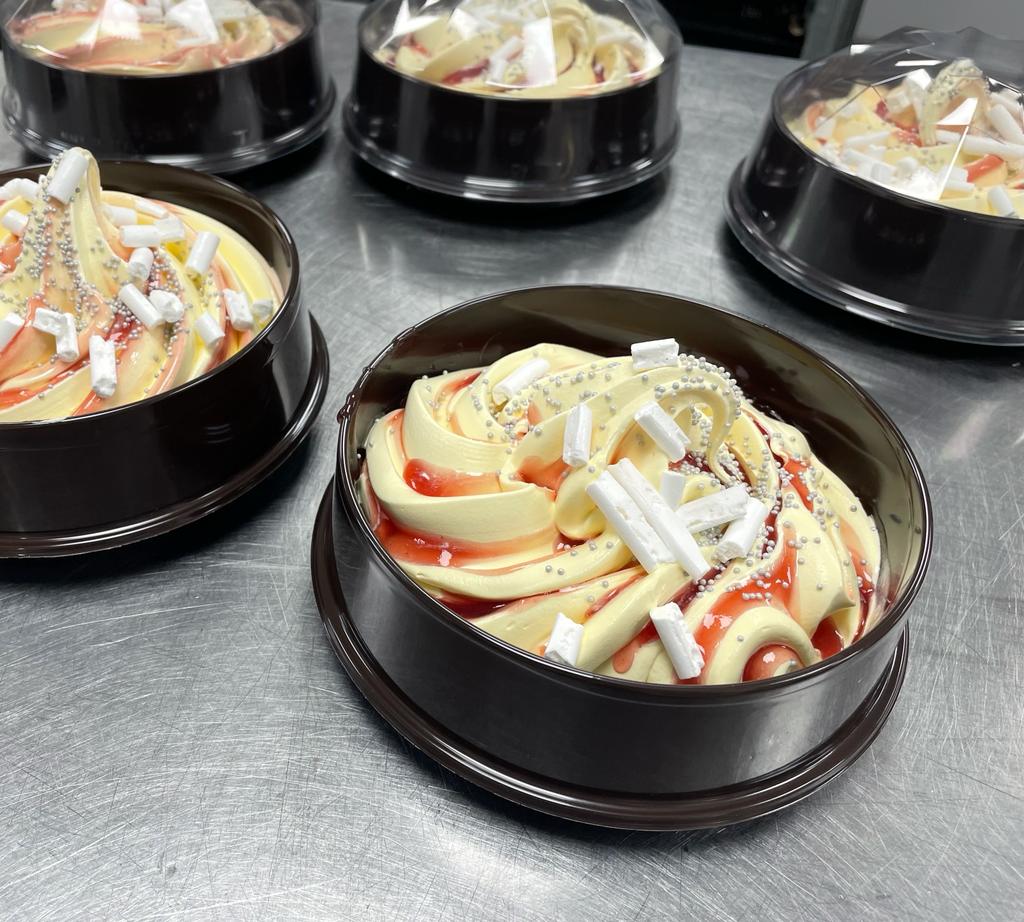 The ice-cream cake
Our ice cream cakes are made for convenience and good presentation. We fill the cakes with our scoop ice cream with a mat, a nice edge and a transparent lid for a beautiful view of the cake. When you take it out of the freezer, take the lid off the cake and push the bottom up. This way the edge is gone and you can put the ice cream cake on the table in no time. The ice cream cake is 900ml and suitable for 6 to 8 people. We can also make your ice cream cakes completely private label. With own labels, stickers and box.
Filling
We can of course arrange the ice cream in the ice cream cake completely according to your wishes. With, for example, a very thick swirl (sauce) or tasty pieces of cookie dough, nuts or chunks of chocolate. If you can imagine it, we can make it.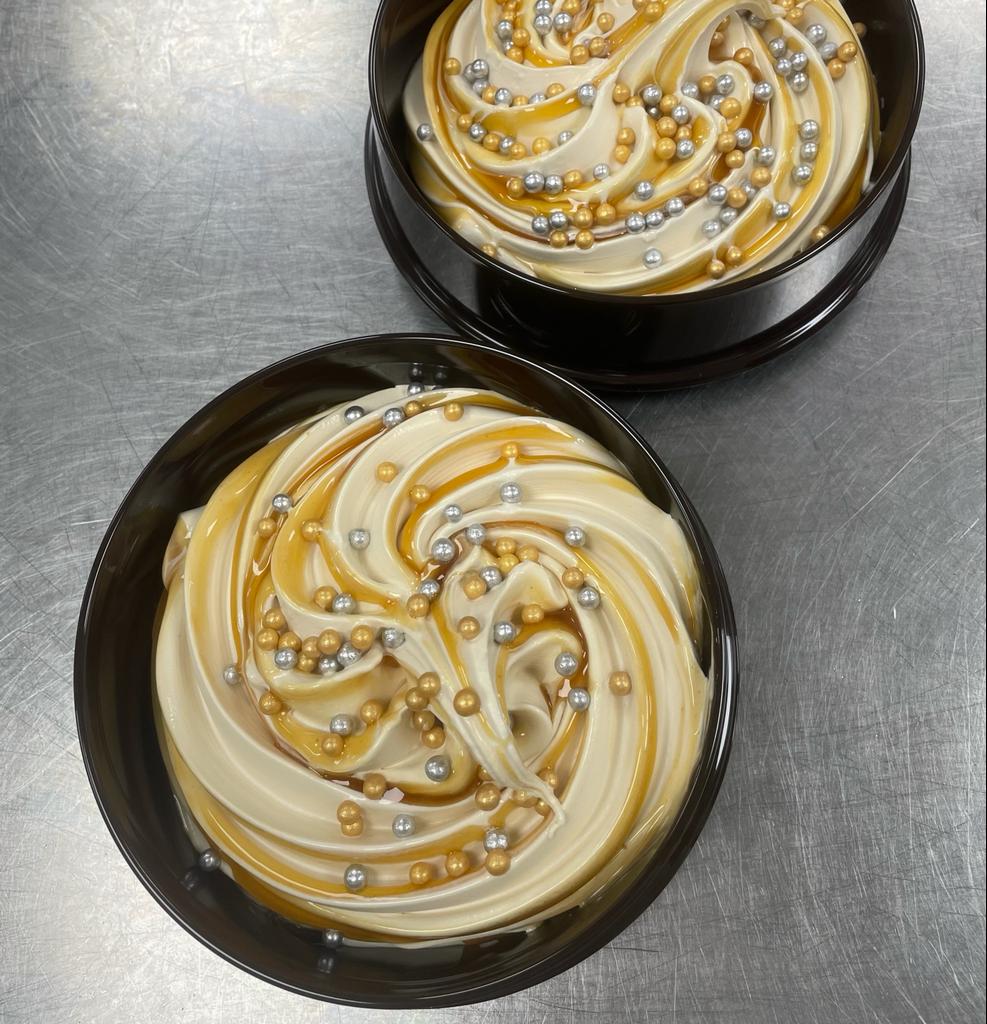 The ice-cream bowl
The ice cream bowl is a delicious bowl of ice cream in an incredibly tasty packaging. Through the transparent shell you can see the ice cream with any pieces (inclusions) and the sauce (ripple) properly. A nice bowl of ice cream for the whole family. With 900ml suitable for 6-8 people. We naturally make our ice cream bowls in our own ice cream factory as a private label product for ice cream brands or supermarket chains. We can think of 100 flavors with this product and everything is possible with us.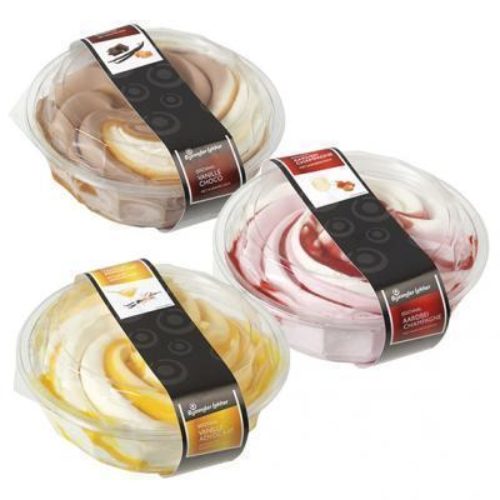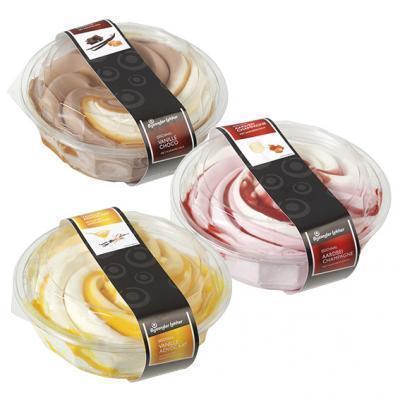 Sustainable ice-cream
Besides the fact that our ice cream is incredibly tasty, we are also proud to be the no1 sustainable ice cream factory. We are energy neutral and climate neutral. Read all about it here. If you would like to know more about what we can do for you, please do not hesitate to contact us.