De Jong's IJs at Anuga, the World's Largest Food Trade Show!
We're excited that De Jong's IJs is exhibiting at this year's world-renowned food trade show. As a leading provider of premium and sustainable ice cream and frozen dessert products, we are thrilled to showcase our exceptional offerings to a global audience of industry professionals and enthusiasts. Join us at Hall 04.1 | Stand D029, where you can learn more about our private label options, taste some of our delicious flavors, and discover how we can collaborate to enhance your brand's or supermarket frozen dessert offerings!
What we do?
We make premium ice-cream in 125 or 500ml cups, 900ml tubs and bins! Check out our complete range!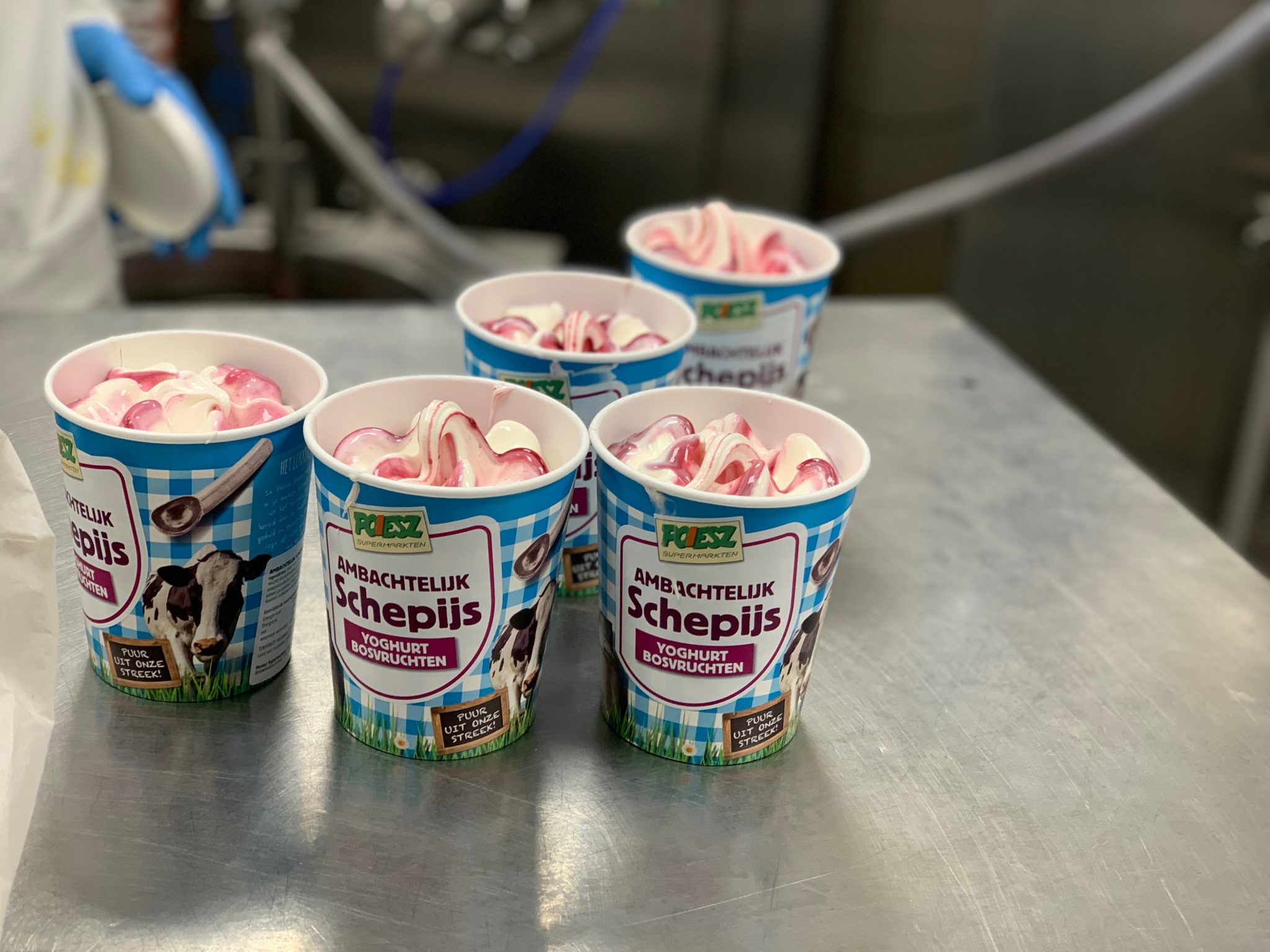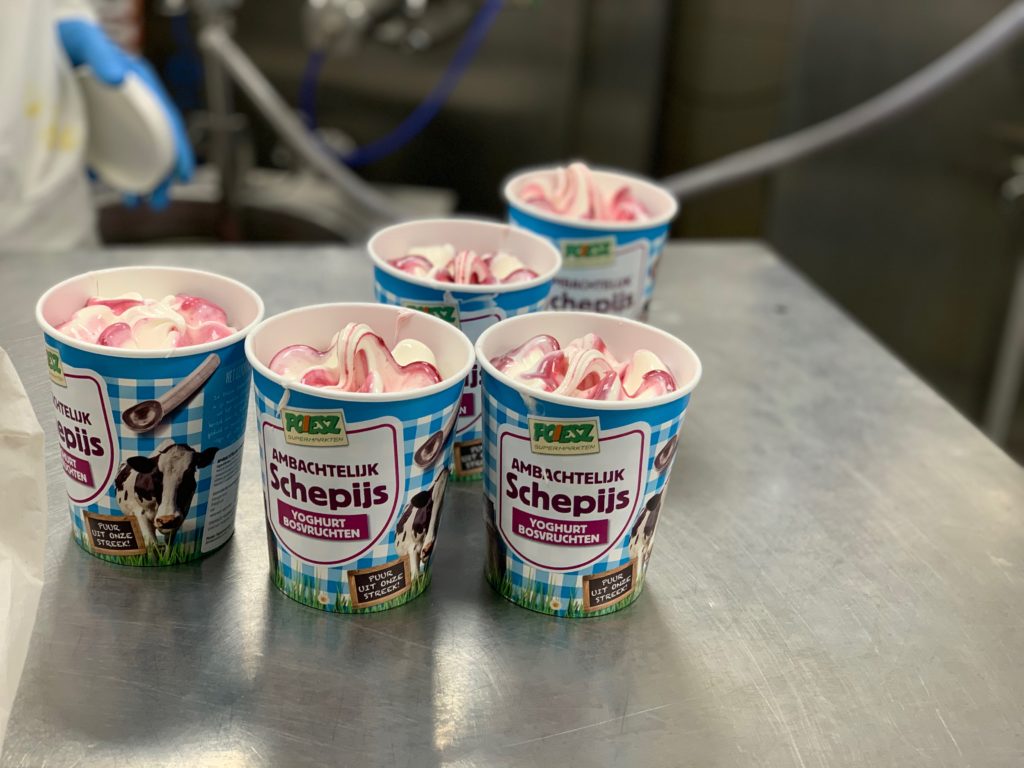 Private Label Solutions
At De Jong's IJs, we understand that every brand has its unique needs and vision. That's why we offer a comprehensive range of private label services to cater to your specific requirements. We take pride in producing top-quality ice cream and frozen dessert products that align with your brand's identity and values.
Our private label services include:
Custom Flavor Development: Our expert team of flavor engineers will work closely with you to create exclusive flavors tailored to your brand's target market.
Packaging Design: Stand out on the shelves with our custom packaging solutions. We'll work together to create visually appealing and brand-aligned packaging that resonates with your target audience.
Quality Assurance: De Jong's IJs is committed to maintaining the highest quality standards. Our state-of-the-art manufacturing facilities and rigorous quality control procedures ensure consistent, top-notch products that will delight your customers. We're IFS certified.
Marketing Support: Let us help you bring your brand to the forefront of the market with our comprehensive marketing support services, including digital marketing assets, and more.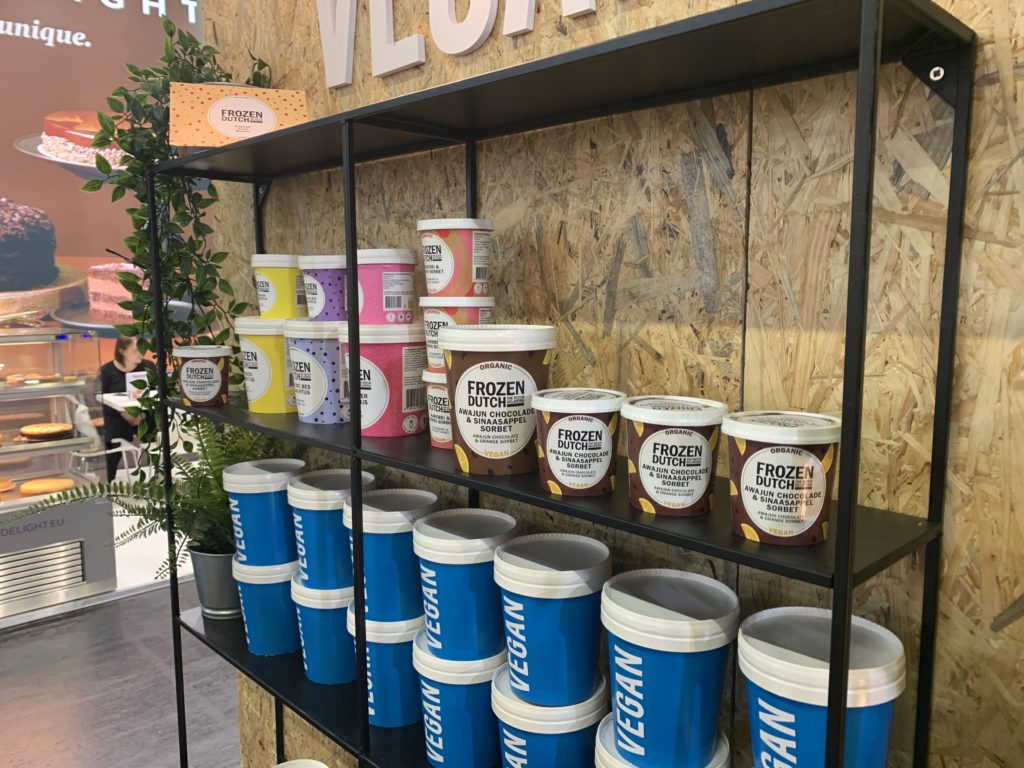 Novelties 2024
At De Jong's IJs, we are always working on new and exciting ways to delight your taste buds and meet the ever-evolving needs of the market. Here's a sneak peek at some of the novelties we're showcasing at Anuga.
Frisian Brand of Ice Cream: Experience the magic of rapidly changing flavors on your supermarket shelf with our new Frisian brand of ice cream. Our unique approach ensures that your customers will always find something fresh and exciting.
Holiday Ice-Cream Cakes: Celebrate the festive season with our delectable ice-cream cakes. These beautifully crafted creations are sure to be the centerpiece of your holiday gatherings.
250ml Private Label Cups: Introducing our new line of 250ml private label cups, perfect for single servings or small indulgences. These cups are a great way to offer customers a convenient and portable ice cream option.
New Flavors for 2024: Get ready for an explosion of taste with our new flavors for the 2024 season. From innovative combinations to reinvented classics, our new offerings will redefine your ice cream experience.
Don't miss the opportunity to discover these novelties and more at our exhibition booth.


Why work with us?
At De Jong's IJs, we are proud to offer unique and unparalleled services that set us apart in the ice cream industry. Below are the four core USPs that make us the preferred choice for private label ice cream production:
Sustainability: De Jong's IJs takes pride in being the most sustainable ice cream factory in the Netherlands and perhaps even in Europe. Our operations are energy-neutral and CO2-negative, demonstrating our unwavering commitment to reducing environmental impact. By choosing De Jong's IJs, you are not only indulging in premium ice cream but also supporting responsible and eco-friendly business practices.
Low Minimum Order Quantity (MOQ): We value businesses of all sizes and strive to provide flexible options for our clients. With De Jong's IJs, you can start your private label ice cream journey with as little as 2,000 cups per flavor. Our low MOQs are designed to accommodate both emerging and established brands, making quality ice cream accessible to all.
Fast Production and Delivery: We understand that time is of the essence in the fast-paced world of food retail. At De Jong's IJs, we are committed to swift and efficient service. Within just 10 working days, your custom ice cream order will be produced and delivered anywhere in Europe. We aim to be your reliable and prompt partner in the ice cream business.
Specialization in Niche Ice Cream: De Jong's IJs is known for its expertise in crafting niche ice cream products that cater to diverse customer preferences. Whether you're looking for vegan, organic, low-calorie, or high-protein options, we have the skills and experience to create bespoke ice cream flavors that resonate with your target audience. Our specialized offerings are perfect for brands looking to stand out in the competitive ice cream market.
Choose De Jong's IJs for your private label needs and enjoy the benefits of working with a sustainable, flexible, and specialized ice cream manufacturer. Let us help you bring your ice cream vision to life!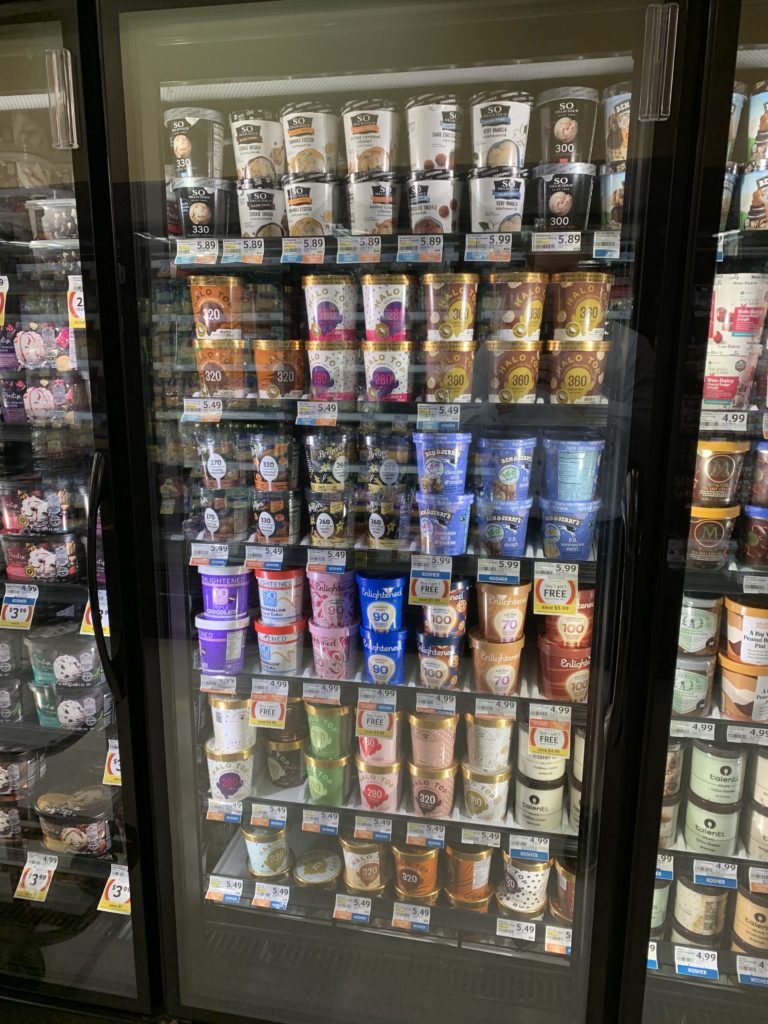 Get in Touch
Don't miss out on this opportunity to explore what De Jong's IJs can bring to your brand. Visit us at Hall 04.1 | Stand D029 during the trade show, and let us show you how our private label solutions can elevate your frozen dessert offerings.
Interested in learning more? Leave your name and email address here in the contact page, and one of our representatives will be in touch with you soon.
Join us at the world's largest food trade show and experience the magic of De Jong's IJs! We can't wait to share our passion for frozen desserts with you and explore the possibilities for your brand.